There are 1 hotels in Kenyir Lake, Terengganu. Choose the one that is right for you.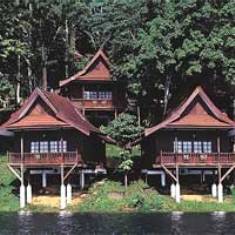 Location: Kenyir Lake, Terengganu
Petang Island Resort is situated at Petang Island, about 22km from Gawi Jetty. What's at Petang Island Resort, Kenyir? Tucked in an idyllic setting of woods and green, Petang Island Resort offers you a life in seclusion. A village life, remarkably simple. With activities to connect you with nature and unwind till days end.