Payment Gateway By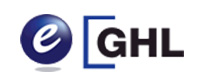 Our payment method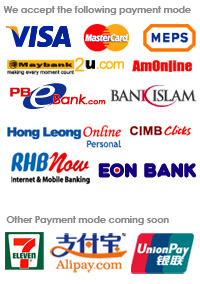 Why choose myeho.com?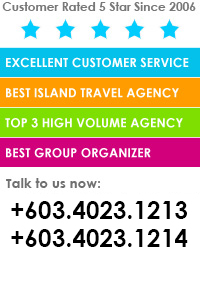 Our daily operating hours
Office Operating Hours
Monday - Friday : 10.00AM to 6.00PM
Saturday : 10.00AM to 1.00PM
Close on Malaysia Public Holiday
After Operating Hours
You are now at :
Home
Career Opportunities
Career Opportunities
Chances are you have a good idea of where you want to go in life. At MYEHO.com - MY EDEALS HOLIDAYS SDN BHD , we've designed a culture that helps you get there.
From our flexible, agent-based approach to part time & full time structure to our innovative perks and benefits, we do everything we can to make sure our employees not only have great jobs, but great lives. Into being challenged? Into having fun? Want to change the world? If the answer is yes, then you've come to the right place.
AVAILABLE POSITIONS
(UPDATED ON 20/Feb/2012)
Reservationist - Tour Consultant [2 POSITIONS]
Job Overview
:
To handle all inbound calls pertaining to hotel reservation and travelling, product information and other enquiries.
To exceed customers' expectation in terms of customer service & accurate information.
To be able to provide information related to travel and tours for customers' convenient travelling.
Requirements:
Fresh graduates, who are interested to start their career in a travel industry are also encouraged to apply.
Computer & Internet Knowledge.
Excellent interpersonal and communication skills
Applicants must be willing to work in Office at Setapak, Kuala Lumpur.
Good customer service and telephone skills is required
Required language(s): Bahasa Malaysia, English, Chinese
Pleasant personality, hardworking & posses sense of responsibility.
Able to start immediately
Candidates meeting the above criteria are invited to forward in a comprehensive resume giving full details of academic and / or professional qualifications, working experience, age, contact number, current and expected salary, recent photograph and other particulars to the following email address: This email address is being protected from spambots. You need JavaScript enabled to view it.
---
Designer [2 POSITIONS]
Job Overview
:
To conceptualize, propose and produce the organization's multimedia and graphic design projects that effectively communicate and enhance the image of the organization.
To design and ensure that the final marketing materials meets the company requirements & specifications by working closely with various suppliers on all promotional/marketing materials such as product brochures, corporate profile, leaflets, posters, catalogue, gifts & premiums etc.
To take ownership and redesign, upkeep & maintain the organization's website with the organization's latest news, announcements and product releases.
Requirements:
Candidate must possess at least a Diploma/ Degree in Multimedia Design or Graphic Design.
Required language(s): Bahasa Malaysia, English, Chinese
Fresh graduates are encouraged to apply
Result orientated with a flair in creative and innovative designs.
Good time management to meet deadlines.
Ability to think 'out of the box'.
Work experience in Javascript, PHP and HTML will be an added advantage.
Candidates meeting the above criteria are invited to forward in a comprehensive resume giving full details of academic and / or professional qualifications, working experience, age, contact number, current and expected salary, recent photograph and other particulars to the following email address: This email address is being protected from spambots. You need JavaScript enabled to view it.
Send a Copy of your resume to This email address is being protected from spambots. You need JavaScript enabled to view it. or

Mail to us at
MY EDEALS HOLIDAYS SDN BHD
4-2 Off Jalan Genting Kelang,
Jalan 2/50C, 53300 Setapak, Kuala Lumpur
Malaysia.
Customer Care
Customer Care & Support
Need help regards to your booking? Talk to our trip conusltant now!
+603.4023.1213
+603.4023.1214